At the tender age of 17 astrid opened for ​Belle & Sebastian​ on their first ever UK tour, at the Union Chapel show in London they met ​Fantastic Plastic Records who then released their Edwyn Collins​ produced debut album 'Strange Weather Lately' which would go on to sell 10,000 copies in the days when this was a pretty substantial amount of physical sales for an indie band on an indie label. In 1999 astrid were the darlings of radio, soundtrackers of Jamie Oliver cookery programmes and generally garnered support from the likes of ​John Peel​, ​Steve Lamacq​ and ​Mark and Lard ​setting in motion tours and shows in with ​The Go-Betweens, Ben Lee​ and​ Sean Lennon ​to​ Lou Barlow and fellow indie circuit players, ​Snow Patrol​.
astrid​ released nine singles, three albums and three EPs before disbanding in 2004.
July 2016 and Willie and Charlie met on the Isle of Lewis. Taking a stroll along a beach, the two men fell into a chat about the idea of writing a few songs together. Four months later the pair found themselves in a studio in Laurel Canyon, Los Angeles recording the fourth ​astrid​ album 'Fall, Stand, Dance' which would see them reunite with ​Edwyn Collins​ for the first time in over 20 years. Collins' own label ​AED ​records subsequently released the record.
Fueled with the same buoyant energy that made ​astrid​ such an endearing live band, 'Fall, Stand, Dance' was full of the same late 90s indie-pop sensibilities, irresistible melodies and soulful harmonies. Perhaps a little more mature and robust songwriting style but just as mischeviously good fun as their first run around the block. Since reforming ​astrid ​have played and toured with ​The Proclaimers, Edwyn Collins and recently played a sold out show at the Glasgow Barrowlands with fellow islanders, Peat & Diesel ​as well as performances at Loopallu, Belladrum, Celtic Connections, Shiiine On Festival, Heb Celt ​and a few others.
New single produced by Jason Shaw, Through the Darkness, is due in January 2022 on No Big Deal Music and there will be a limited run of dates in February to support the acoustic ep Storm Sessions which was released just before lockdown forced cancellation of their 2020 touring plans.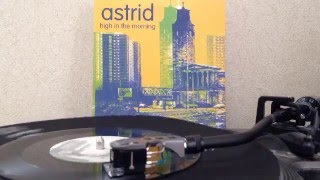 High In The Morning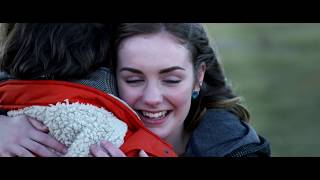 Poison Reaction
Poison Reaction

Shot on location on the Isle of Lewis, Scotland. Girl - Mairi MacLennan Boy - AJ Morrison Director - John Murdo MacAulay DOP - Paul Martin Drone PIlot - Kenny Stewart
No release yet.
Ouch. It seems we can't find what you're looking for.