Bryde grew up in West Wales looking at Cleddau Estuary through a gap in neighbours' houses. She plunged straight into the world of music the moment she hit double-digits and was long inspired by water and mountains. Being from a fairly quiet town, Bryde – or Sarah Howells, to her friends – made their own musical entertainment growing up, out of necessity. "my musical influences were determined by what I could get my hands on CD-wise," she says. "I would endlessly scan the racks in shops seeking out album covers with women on the front,  to try and track down singers I could identify with."
After spending her 20s playing with folk duo Paper Aeroplanes, touring UK and Europe extensively, indie-rock flavoured solo project, Bryde, seemed like the natural progression.
Described by the Sunday Times as "Feral Guitar, Torn-from-the-chest lyrics…sensational" .  Consequence of Sound said  "..hers is a voice that deserves attention in and of its own right". 
Bryde's solo debut album 'Like An Island' was released in 2018 and nominated for the Welsh Music Prize and saw her interviewed by Radio 1 and played on 6music, Radio Two and supported by BBC Radio Wales and saw her hitting festivals such as Latitude, Boardmasters and supporting Feeder.
Her sophomore album The Volume of Things was released during lockdown in May 2020 and the forthcoming tour will be one of the band's first chances to play these songs and some from her third album which is already nearing completion. Compared to everyone from The Cranberries to Mazzy Star,  from Jeff Buckley to Lucy Dacus, Bryde's new direction is joyously inspired by Eastern spirituality and Buddhist themes of consciousness and expansion. The new music promises to be another shift in direction but with emotional connection with the audience, the ongoing thread.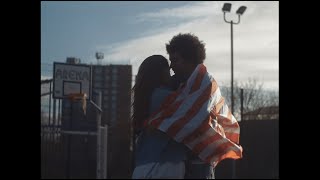 The Trouble Is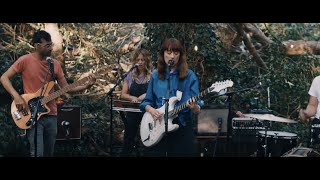 Flies - Live at Cannon Hill Common
The Trouble Is

Official music video for, 'The Trouble Is', the first single from the forthcoming album, 'The Volume of Things', by Bryde - out May 29th 2020 on Easy Life Records. Pre-save 'The Volume of Things': https://orcd.co/thevolumeofthings​ For Vinyl & CDs hit http://www.brydemusic.com/store​ Performed by Bryde Directed by Our World Is Grey Produced by Thomas Mitchener

Flies - Live at Cannon Hill Common

A one-shot live session recorded and filmed live in the woods at Cannon Hill Common. Flies is taken from the album The Volume of Things. Out Now- https://orcd.co/thevolumeofthings​ An Ascension & Philosophy Production Director & Cinematographer - Ibrahim Serra-Mohammed Director & Location Sound - Tom Williams Grade - Vlad at Cheat BAND: Bass & Backing vocals -Jay Chakravorty Drums - John Harris Keys & Backing vocals - Hannah Nicholson Gimbal Operator -Nick Lawson Focus Puller - Ethan Lodge Pilot - Jack Smith Art Director - Emma Landolt Sound Mixer - Finn Curry Stills - Gabriel Niedojadlo Sound Assistant - India Clayton-Richards Post Visuals - Chris Hailes Filmed and Recorded in Cannon Hill Common Woods, London. September 2020