The Charlotte spiral, also known as the candle stick, is a figure skating move.
Charlotte Spiral decided to adopt the name after watching endless old black and white figure skating videos in slow motion. Mesmerised by the elegance and beauty of the routines, the duo – made up of Amy Spencer and Avi Barath – started playing along, creating a live soundtrack using only voice and piano. These musical ideas quickly developed into distinctive and bold songs, whilst retaining the timeless spirit of the videos that inspired the project.
In 2019, London producer and Speedy Wunderground's Dan Carey stumbled upon Charlotte Spiral's early demos and invited them to his studio. Together, they finalised the duo's first two releases, 'Ideal Life' and 'New Light', with both EPs being critically received by the likes of The Sunday Times, Clash and The Line of Best Fit. After time spent crafting new songs throughout the last year, the pair's most intimate single yet 'Suddenly' was released in October 2021 and the band are currently finishing new music with Dave Okumu.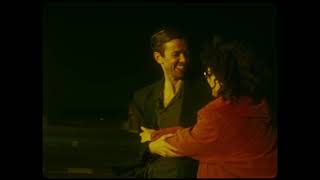 Out Of Here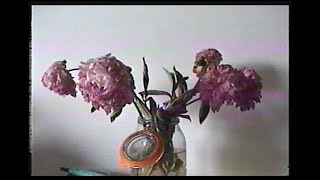 Suddenly
Out Of Here

Trigger warning: this content contains references to suicide. If you or someone you love is struggling with suicidal thoughts, you can get help. Call the Samaritans on 116123 (UK) or 1-800-273-TALK (US). Song credits: Written by Amy Spencer & Avi Barath. Produced by Charlotte Spiral & Dan Carey. Performed by Amy Spencer, Avi Barath, Calum Duncan & Rotem Haguel. Mixed by Dan Carey. Mastered by Nick Powell. Recorded at Unit 9 Studios. Video credits: Director: Thomas James Producer: Polly Millner Executive Producer: Sam Holmes | Thomas James Production Company: OB Management | Omens Director's Rep: OB Management Commissioner: Grace Sheridan-Share DOP: Morgan Sinclair 1st AC: Anastasiya Cherkasyuk Camera Trainee: Stefan Atkin Drone: MoonChasers Choreography: The Marshes HMU Designer: Cat Gibbons Edit: Sara Faulkner Grade: Katie Dymmock Colour Producer: Joss Brindle Production Assistant: Julia Pilkington Casting: LANE Casting

Suddenly

Video created and edited with the help of Morgan Sinclair. Thanks to all our friends (and dogs) that we filmed randomly! Written by Amy Spencer, Avi Barath, Calum Duncan and Rotem Haguel. Performed by Amy Spencer, Avi Barath, Calum Duncan, Rotem Haguel, Tim Gardner, Anne Yin, Evie Hilyer-Ziegler and Mat Roberts. Produced by Avi Barath. Mixed by Nick Powell. Mastered by Christian Wright at Abbey Road. Recorded at Unit 9 Studios. With thanks to Grace at Chapped Lips.