LASS are a duo of alternative pop multi-instrumentalists from Wigan, UK, formed of sisters Joy and Grace Moore. Naming the band as a nod to their Northern roots, they officially started LASS in May 2021 after years of a shared passion and collaboration on different musical projects. With melodies ranging from feel-good pop to nostalgic folk, they navigate relatable topics and manage to write catchy tunes each time. When it comes to crafting songs, the chemistry at work between the two is the bedrock of LASS' uniqueness and ability to create universal songs that win people over towards unity.
The folksy pop duo infuse their lush harmonies with a bit of Northern grit, inspired by the narrative focused music of Lorde and Maggie Rogers, whilst carving out their sound with nods to Sigrid and HAIM.
LASS embody 21st century womanhood.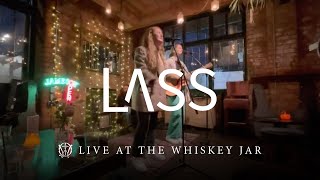 Live at The Whiskey Jar
No dates currently available.