Born and raised in Lagos into a musically inclined family with roots in the church, Tim studied classical music from the age of 10. As the years passed, he took in the sounds of Highlife, Afrobeats, Jazz, R&B, Neo-Soul, Gospel, Hip-Hop, and Reggae on the way to discovering his own genre-bending style.
Stepping into production in 2012, his debut single 'Mornings' in 2016 began to build a following through the Soundcloud community. Following with Circa 94, an EP that displayed a versatility which made Tim an instant underground favourite in the Nigerian alternative – 'alté' – scene.
After picking up a law degree in England, Tim returned to Nigeria in 2019 and released a joint project with close friend and frequent collaborator, DaRe, the norm-breaking inDigo. Featuring appearances from Efya, MOJO and AYLØ, garnering critical reception from the likes of Earmilk and Culture Custodian, industry tastemakers and artists alike.
In 2019, he joined Lagos collective Chop Life Crew, alongside MOJO, Ronehi and Tena Tenpo, dropping a slew of releases including his now cult classic Senpai EP which included PrettyboyDO and AYLØ, and hit singles 'Fakogbe' and 'Hurricane'.
In 2020 he linked up with Fasina for joint EP 3 Strains, which delivered the standout hit 'Different Strain' featuring Minz, as well as his dancehall heavy solo K.A.P EP.
2021, Tim began the campaign for his debut album 'Worry <' (worry less) on London-Johannesburg-based label Outer South.
First single 'Real' received massive support across Africa (Native Mag, Culture Custodian, Bubblegum Club, Cool FM, Pulse NG) and in the UK (BBC Radio 1Xtra, Guap Mag, Worldwide FM, Rinse FM).
The remix from South African house DJ Oscar Mbo, two-time nominee for Best Dance Album at the South African Music Awards, also had heavy DJ support from Black Coffee, Vinny Da Vinci, Jamz Supernova (BBC Radio 1Xtra), Kid Fonque and Jazzanova.
Second single was alté anthem 'Highlife', featuring Prettyboy D-O and Lady Donli, with heavy radio play from City FM and Traffic Radio, plus a live rendition on Clout Africa. Worry < was released in March 2020, followed by a string of collaboratory singles with the likes of South African Amapiano DJs, TxC and rasing star Suté Iwar.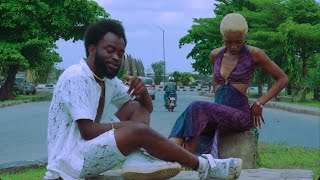 Real (Official Music Video)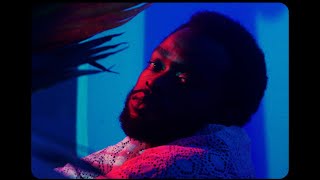 Present (Official Music Video)
Real (Official Music Video)

The video, directed by Mr. Shua and styled by Savage Akeem, finds Tim wandering the vibrant streets of Lagos, surrounded by frantic energy, congestion on the roads, and his own forlorn thoughts, followed by the spectre of a young lady who seems to haunt his very self reflection. Tim's highly anticipated debut album "Worry ᐸ" sees the budding Lagos artist flex his musicality across neo-soul, afrobeats, downtempo and trip-hop in an incredible new direction for afro-fusion music. The project was mixed by Sam Harper (Wizkid - MIL), mastered by Grammy nominated Frank Merritt at The Carvery Studios in London (Fela & Seun Kuti), and will be released under London-Johannesburg based label Outer South. Director: Mr Shua Production Manager: Akanele Stylist: Savage Akeem Model: Bube Isreal Editing: Edible Elevens Written, composed and produced by Timothy Oyesanya Mixing: Sam Harper Mastering: Frank Merritt at The Carvery Executive producer: Adam Tiran Special thanks to Seun Sotimirin Dare Kasali Daramola Olaleye Nomami Damisa Ninka Mbaye Jack Smith Matthew Peach © 2021 Outer South

Present (Official Music Video)

'Present' is an exclamation for living in the moment. An infectious, high-octane afrobeats joint produced by Tim, with extra production from Le Mav, it is the lead single off Tim's debut album 'Worry ᐸ' (pronounced 'Worry Less'). The video was directed by the iconic TSE (Burna Boy, Wizkid), With support from BBC Radio 1Xtra, Native Mag, TRACE, Triller, Guap Mag, Worldwide FM, City FM, Clout Africa, Rinse FM, Culture Custodian, Bubblegum Club, the 9-track album sees Tim explore different genres spanning Afrobeats, alté, Neo-soul and downtempo, positioning the project as a future classic in the alté canon. features appearances from music powerhouses Lex Amor, Prettyboy D-O, MOJO AF, Tena Tenpo, Lady Donli, DAP The Contract, July Drama and Kobla Jnr. In Tim's words; "Present is a song about living in the moment. Personally I sometimes find it hard to stay present in certain moments but I think we all deal with this as human beings. This song represents a rare moment in which I was truly able to fully express myself through music, from the lyrics to the production to the arrangement of the song, I felt what it meant to be fully switched on through this song." Art Direction: TSE Shot and Edited: Onari Written by Timothy Oyesanya Produced by Tim Lyre, Ronehi & Le Mav Mixing: Sam Harper Mastering: Frank Merritt at The Carvery Executive producers: Adam Tiran & Seun Sotimirin © 2022 Outer South
No dates currently available.