Escape with South East London trio Honey Moon on a fantasy ride through sun-kissed indie pop, melancholic soul and cinematic orchestral numbers as they bring tales of love, loss, the end of the world and Sopranos plots to life through their distinctive command of classic pop songwriting.
Their new live line-up sees them evolve into a wondrous seven-piece complete with luscious extra harmonies, keys, brass, strings and percussion presenting their big and ambitious sound with a joyful ease.
"Completely absorbing and spellbinding" – The Line of Best Fit
"Fabulous" – Sir Elton John
"Pop of the highest order" – DORK
"A lazy day, indie rock dream" – Wonderland Magazine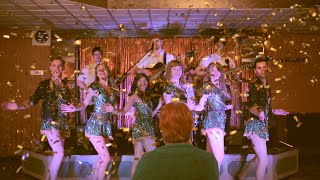 (Why Do You Think You're So) Special?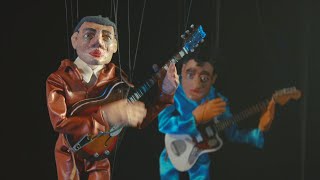 Magic
(Why Do You Think You're So) Special?

Got a lot of love to give but not a clue who to give it to? Need a quick fix for a broken heart? No such thing as it happens amigos, but this little ditty should help you on your merry way. That's right, it's the hot new heartbreak hit '(Why Do You Think You're So) Special?'. Released by Heist or Hit / Released 18th July 2018 ℗ 2018 Heist or Hit

Magic

hey honeys, the other day we took a little trip to the theatre together. here's what happened once we took our seats... Online shop - https://honeymoonuk.bigcartel.com Audio Released by Heist or Hit / Audio Released 13th June 2019 ℗ 2019 Heist or Hit